Dental Fillings in Irving, TX
At Active Dental, we use composite fillings as a treatment method for tooth decay. If you live in Irving, TX or surrounding area and are looking for a natural-looking restoration, we encourage you to call (972) 556-0600 and schedule an appointment. Our team has the necessary experience with placing these tooth-colored fillings and can work to ensure that the patient is comfortable throughout the procedure. This is one of our most frequently used procedures, since a filling is typically placed after removing tooth decay (common cavities). If you have amalgam fillings now, we can even replace them with composite ones. To learn more, call and schedule a dental examination.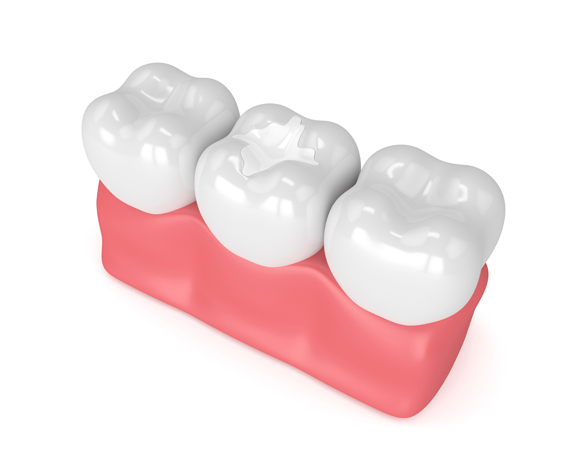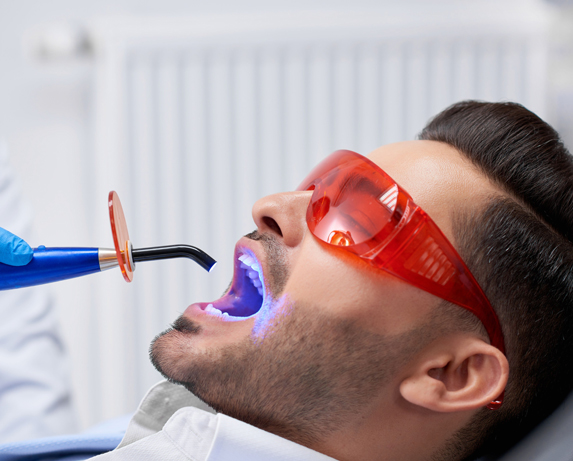 The Benefits of Getting a Tooth-Colored Filling
We can place a composite resin filling fairly quickly. This is an affordable and durable restoration that will look similar to a regular tooth. We make sure to complete the procedure in a way that is comfortable, effective, and fast. In some situations, depending on the patient and the position of where the filling will go, we can complete a filling every 30 minutes. If you live in the Irving area, we encourage you to consider the many benefits of getting tooth-colored fillings instead of amalgam ones.
Silver vs. Tooth-Colored Filling: What You Should Know
Tooth-colored fillings are safer for your health since they consist of resin or a plastic material. Silver fillings are typically not silver, but a metal alloy that includes several materials with mercury among them. There have been numerous health warnings regarding the overexposure to mercury, which is why pregnant women are warned to stay away from tuna. While many people believe amalgam fillings are perfectly safe, the data can be contradictory from study to study. If you want to avoid the risks that come with mercury exposure, select tooth-colored fillings, or replace your existing silver fillings. Visit our Irving, TX dental office for more information. 
Dental Fillings in Irving, TX - Affordable Dental Fillings Near Me - Irving's #1 Restoration Dentist
The Proof is in Our Patients
374 5-star reviews in Irving, TX and counting…
This was our first visit to Active Dental and the overall experience was great. The wait times aren't long. They stay on top of communication and follow up on treatment plans. We went for routine dental cleaning and from hygienist, staff to dentist everyone was professional and helpful. Thanks Active Dental.
Never had a bad experience and the everyone there is so genuine and real. They talk to me and give me advise as if I was they're own loved one. Thanks so much for keeping my teeth healthy and clean!
Love love love this dentist! I avoided the dentist for years because of anxiety and these dentists and hygienists are the absolute best! They are so gentle and always super efficient.
I love this dental office!! My kids have been going here for about 10 years now & we love all the staff! They're so friendly, patient & understanding. The environment is welcoming & clean. They're also quick & efficient. We're always seen in a timely manner & treated with respect & care.
Dr Patel and his staff are wonderful! I have a lot of dental work to be done and dr Patel sat me down and together we were able to come up with a course of treatment that best fits my needs. He is very straightforward and I love that about him. All of his staff are very friendly and welcoming and I won't use another dentist!