Dental Bonding in Irving, TX
At Active Dental, we can complete a dental bonding procedure to restore your damaged tooth or to make aesthetic changes that will improve the appearance of your smile. This cosmetic dentistry solution is affordable, durable, and long-lasting. It is also non-invasive, making it an ideal restoration for children and adults who are too busy for alternative procedures like dental veneers and crowns. While people may not know so much about the process, dental bonding is a dependable cosmetic dentistry solution. If you want to learn more about restorative bonding, we encourage you to call our dental office at (972) 747-2404. We can meet with you, examine your teeth, and discuss how a bonding procedure can help improve your smile.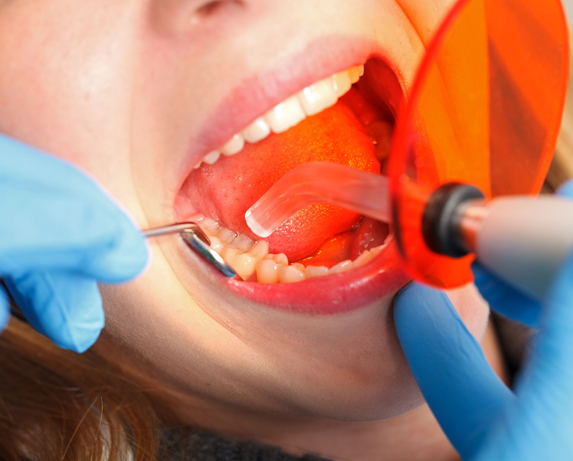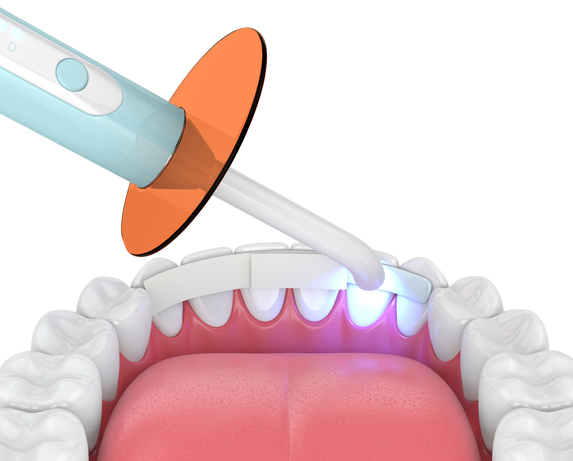 Cosmetic Dental Bonding: A Natural-Looking Solution
If you damage your tooth and are searching for a natural-looking restoration, consider restorative bonding. In this procedure, we apply a tooth-colored resin material to your tooth and shape the resin until it matches your naturally occurring tooth. We then harden it in place with a special dental light, effectively bonding it to the tooth. At Active Dental, we will ensure that, regardless of the type of restoration you receive, your smile will look amazing. 
Affordable Dental Bonding in Irving, TX - Dental Bonding Near Me – Irving's Best Restoration Bonding Dentist
The Proof is in Our Patients
374 5-star reviews in Irving, TX and counting…
This was our first visit to Active Dental and the overall experience was great. The wait times aren't long. They stay on top of communication and follow up on treatment plans. We went for routine dental cleaning and from hygienist, staff to dentist everyone was professional and helpful. Thanks Active Dental.
Never had a bad experience and the everyone there is so genuine and real. They talk to me and give me advise as if I was they're own loved one. Thanks so much for keeping my teeth healthy and clean!
Love love love this dentist! I avoided the dentist for years because of anxiety and these dentists and hygienists are the absolute best! They are so gentle and always super efficient.
I love this dental office!! My kids have been going here for about 10 years now & we love all the staff! They're so friendly, patient & understanding. The environment is welcoming & clean. They're also quick & efficient. We're always seen in a timely manner & treated with respect & care.
Dr Patel and his staff are wonderful! I have a lot of dental work to be done and dr Patel sat me down and together we were able to come up with a course of treatment that best fits my needs. He is very straightforward and I love that about him. All of his staff are very friendly and welcoming and I won't use another dentist!