Emergency Dentist in Irving, TX
What is a Dental Emergency?
Any time and for any reason, dental emergencies can occur. Poor dental hygiene, biting into a hard piece of food, or even typical wear and tear might result in an emergency that requires quick medical attention. This treatment is always available to both new and existing patients in Irving. Treatment of dental emergencies is crucial in preventing pain, suffering, and costly dental problems.
Why is Treating your Dental Emergencies Necessary?
Neglecting treatment for a dental emergency can quickly escalate into an issue. A simple problem can worsen and turn into an infection, or you may require more intrusive treatment. As a result, every patient who is having a dental emergency should be examined as quickly as possible. It's unrealistic to expect the problem to go away on its own, and many people discover that their pain and suffering worsens with time. If you're in pain and need to see a doctor right quickly, call our office right away!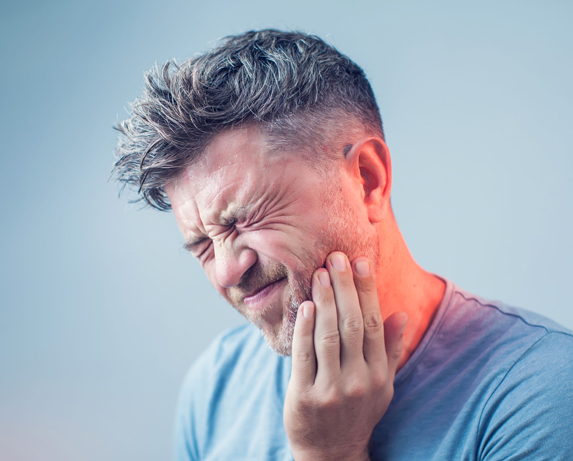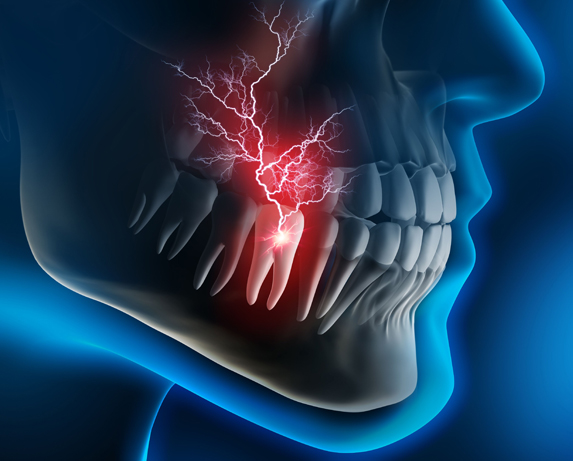 What are Some Common Dental Emergencies?
We see many different dental emergencies on a daily basis. We offer care in a comfortable and judgement-free environment. Some of the more common issues we face include:
Toothache and severe pain
Abscesses and infection
Broken, fractured, chipped or cracked dentition
Orthodontic emergencies
Post-surgical complications
Home dental care gone wrong (you tried removing a tooth yourself)
Bleeding, swollen and tender gums
TMJ pain and difficulties
What to Expect From Our Emergency Dentists in Our Irving, TX Office
During your visit, we will welcome you into the clinic and seat you in one of our exam rooms to begin treating your dental emergency. We then take an x-ray of the problematic area to view beneath the surface and discover any issues you could be having. We'll conduct an examination to determine the specific nature of the problem. Our staff then develops a treatment plan to assist in the treatment of your dental emergency as quickly as possible. If you have an infection, we may recommend that you take antibiotics for a brief amount of time to clear it before proceeding with treatment. Our objective is to deliver adequate and accurate emergency dental care to patients of all ages as quickly as possible in order to relieve any pain.
Sudden tooth loss or breakage, which is frequently caused by accident or trauma, is one of the most common dental problems we encounter that requires immediate treatment. Although dental accidents are rarely fatal, you should seek emergency medical attention from a dentist to help preserve the tooth, your smile's overall look, and your oral health. The buildup of bacteria in the delicate pulp inside the tooth can cause nerve damage even in small chips and breaks. If left untreated, this condition has the potential to cause lasting damage. These minor chips and cracks could be more than simply ornamental. If you wait too long for the germs to grow up, you may need a more expensive operation like a root canal or even an implant.
If you are in need of an emergency dentist in Irving, TX, then Active Dental is the right choice for you! We have extended hours and are open on Saturdays so you never have to wait in pain if you are dealing with a dental emergency. If you have an emergency right now and need to be seen immediately, call our office and our friendly staff will get you in as soon as possible. Don't wait in pain, be seen today!
Irving's Top-Rated Emergency Dentists – Emergency Dentist Near Me – #1 Emergency Dentist in Irving, TX
The Proof is in Our Patients
374 5-star reviews in Irving, TX and counting…
This was our first visit to Active Dental and the overall experience was great. The wait times aren't long. They stay on top of communication and follow up on treatment plans. We went for routine dental cleaning and from hygienist, staff to dentist everyone was professional and helpful. Thanks Active Dental.
Never had a bad experience and the everyone there is so genuine and real. They talk to me and give me advise as if I was they're own loved one. Thanks so much for keeping my teeth healthy and clean!
Love love love this dentist! I avoided the dentist for years because of anxiety and these dentists and hygienists are the absolute best! They are so gentle and always super efficient.
I love this dental office!! My kids have been going here for about 10 years now & we love all the staff! They're so friendly, patient & understanding. The environment is welcoming & clean. They're also quick & efficient. We're always seen in a timely manner & treated with respect & care.
Dr Patel and his staff are wonderful! I have a lot of dental work to be done and dr Patel sat me down and together we were able to come up with a course of treatment that best fits my needs. He is very straightforward and I love that about him. All of his staff are very friendly and welcoming and I won't use another dentist!